SPECIAL RELEASE "SANT JORDI DAY 2015"
12 poemes Vol.5 on the standard topic "Time"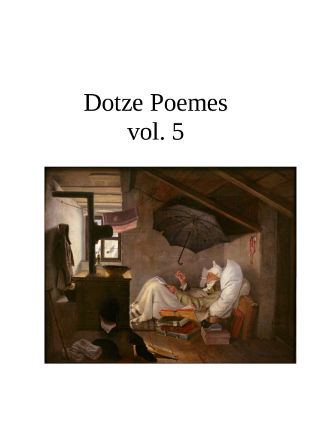 Our yearly poetry book for St George Day us dedicated to "time". Discover 12 contemporanean or classical poems about "times' going by". Poems from the public domain or by our label authors. Among them: Aurélien TN, William Shakespeare, Gustavo Bécquer, Alphonse de Lamartine, Osvflyd Green... Illustration for this year cover:
"The Poor Poet" by Carl Spitzweg
.
You may find a presentation of the book and download options on
La Sargantana Ibèrica
(Sant Jordi 2015).
"
Feliç dia de Sant Jordi a tothom!"







_DOTZE POEMES_
Grosella i Grandalla Edicions
Andorra, 2015.
---
OTHER PUBLICATIONS
Personal Diary, classic, public domain - lang:fr
_Mon cœur mis à nu_ by Charles Baudelaire
[
Society - Politics - Journalism - Art
]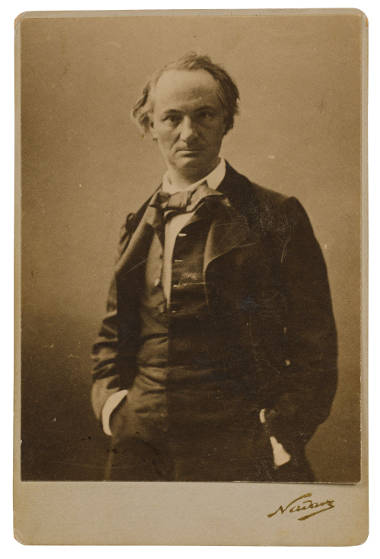 Journal Intime, Post-mortem fragments,
author:
Charles Baudelaire
original by Charles Baudelaire
year:
1861
(1887 post mortem)
2009 collection: *3 classics with Grosella i Grandalla incipit
Ж³ publication: ©2009 v.o.lang=fr
+++ read Ж³full presentation
+++ access and download book
(available mobile formats:
BookRix
, Sony PRS, Stanza-App (iPhone), ePUB devices
>>
---
Green Poetry,

lang:multi
_Climate Chaos Poems_ special production in collaboration with The SoundSwarm Project & Filastine - Copenhag 2009


[

Special Event - Politics - Poetry - Art

]



Climate chaos selected poems & short stories


*3 special publication at the occasion of 15th ONU Summit on Climate Change, Copenhag (DK), December 2009- Natural or articficial sounds and poems from and for The Earth Planet. Classics or contemporanean works.
---
First Poetry book

lang:multi


_Partitions_ by

Guðrún Grænndóttir




---
Awarded Poem,
lang:fr
_Sensation_ by ArnO K.
Sensation




Solitude et Silence




Avec ce seul tourment:




Que ce trait de fragrance (...)



---
12 poemes, archives
12 poemes vol. 4 2014
12 poemes vol. 3 2013
12 poemes vol. 2 2012
12 poemes vol. 1 2011