//NEW April 2020 //

12 Poemes Vol.10 "10è aniversari"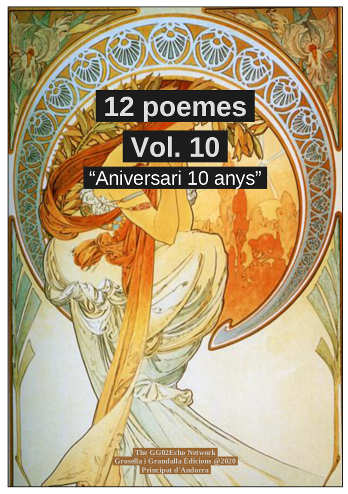 -- Arinsal 23d of April 2020 --

We are proud to present the 10th edition of

"Dotze Poemes"

our yearly poetry book. Ten years of contemporanean pieces and poems from the public domain. A

double edition

this year gathering the best poems published between 2010 and 2020 to celebrate our 10th anniversary and as usual

St George Day

, the Catalan way.

cover: "The Arts Poetry" by Alphonse Mucha"


"

Feliç dia de Sant Jordi a tothom!"




_DOTZE POEMES_

Grosella i Grandalla Edicions, Andorra, 2020.











---
OTHER PUBLICATIONS
Personal Diary, classic, public domain - lang:fr
_Mon cœur mis à nu_ by Charles Baudelaire
[

Society - Politics - Journalism - Art

]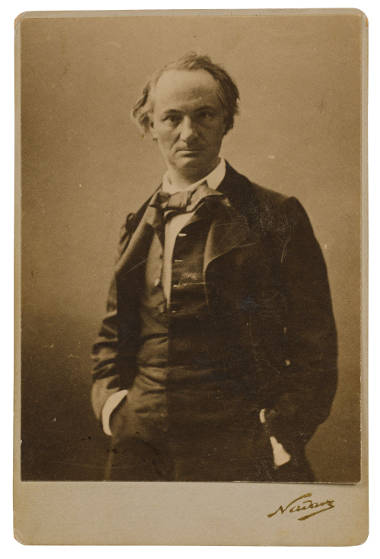 Journal Intime, Post-mortem fragments,

author:

Charles Baudelaire


original by Charles Baudelaire year:

1861

(1887 post mortem)
2009 collection: *3 classics with Grosella i Grandalla incipit
Ж³ publication: ©2009 v.o.lang=fr
+++ read Ж³full presentation
+++ access and download book
(available mobile formats:

BookRix

, Sony PRS, Stanza-App (iPhone), ePUB devices

>>















---
Green Poetry, lang:multi
_Climate Chaos Poems_ special production in collaboration with The SoundSwarm Project & Filastine - Copenhag 2009
[

Special Event - Politics - Poetry - Art

]

Climate chaos selected poems & short stories
*3 special publication at the occasion of 15th ONU Summit on Climate Change, Copenhag (DK), December 2009- Natural or articficial sounds and poems from and for The Earth Planet. Classics or contemporanean works.
---
First Poetry book

lang:multi


_Partitions_ by

Guðrún Grænndóttir


---
Awarded Poem,
lang:fr
_Sensation_ by ArnO K.

Sensation




Solitude et Silence




Avec ce seul tourment:




Que ce trait de fragrance (...)
---
12 poemes, archives
12 poemes vol. 9 2019
12 poemes vol. 8 2018
12 poemes vol. 7 2017
12 poemes vol. 6 2016
12 poemes vol. 5 2015
12 poemes vol. 4 2014
12 poemes vol. 3 2013
12 poemes vol. 2 2012
12 poemes vol. 1 2011